2022 Panini Select UFC Hobby Box
2022 Panini Select UFC sees the brand return to the Octagon for a second round of chrome, color, autographs and more. While there are many similar elements to Prizm, the build of the set is different. Select is also a place where collectors can find memorabilia cards.
Overall, hobby boxes have three hits — two autographs and one memorabilia card. With 12 per box, Prizms parallels average out to one per pack.
2022 Panini Select UFC Checklist Overview
Like Select's UFC 2021 debut, the base set is divided into four sections: Concourse, Premier Level, Octagonside and Mezzanine. Each has a slightly different design. Rarity is also a factor as not all are available at the same rates.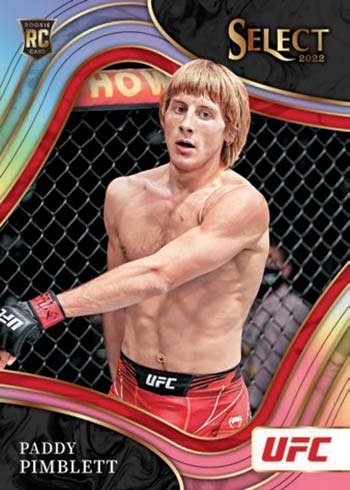 Prizms parallels come in a variety of colors including Silver, Tie-Dye, and Gold and Black, both of which are exclusive to hobby.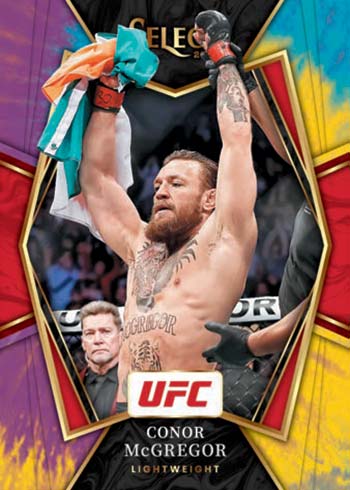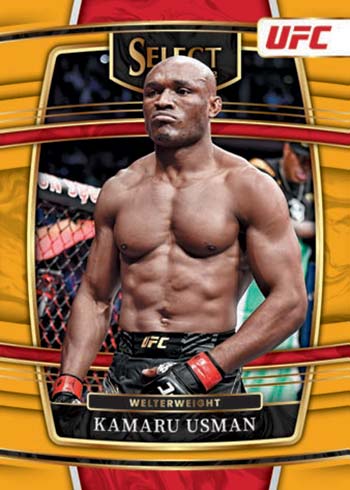 A variety of Disco parallels are available in Hobby Hybrid boxes.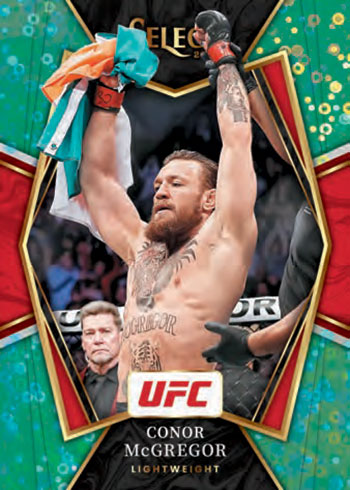 Autographs come in a few different formats.
Signatures represents a broad approach, opening things up to many potential signers.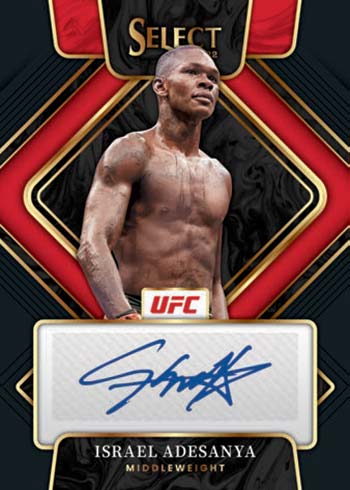 Octagon Action Signatures include fight photograph, thus giving the cards a different feel.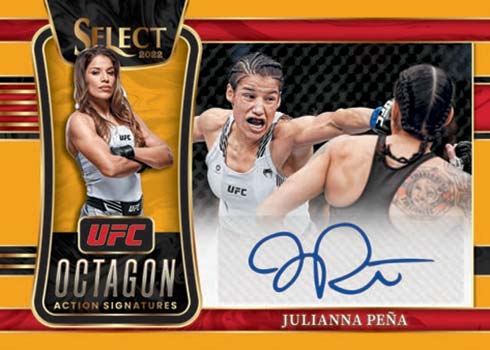 Hobby packs are the only place to find Autographed Memorabilia card, adding a swatch to the mix.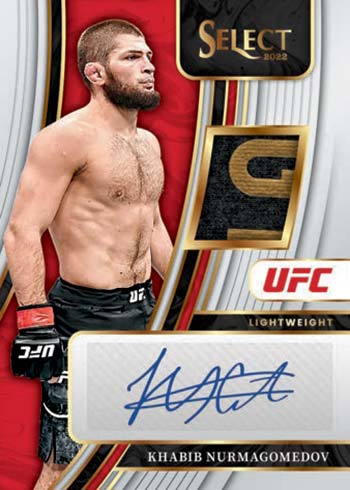 Like the rest of Select, parallels can be found throughout the product's autographs.
As far as other insert sets go, And New! captures the moments immediately after 10 fighters became champions.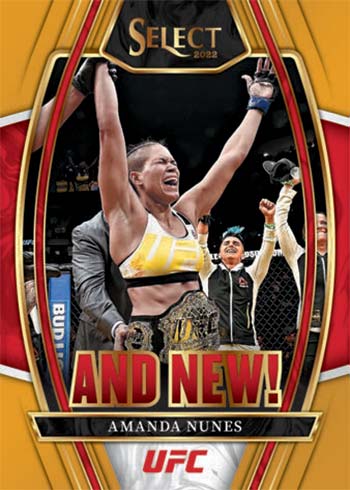 Select Numbers breaks down stats and performances.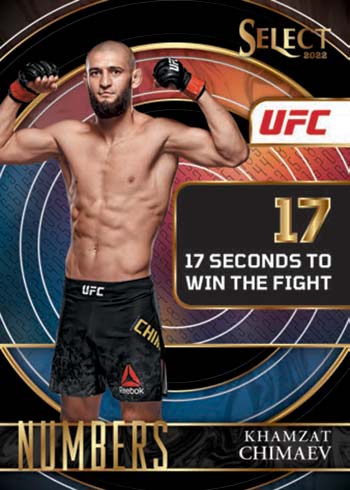 Returning for another year is Global Icons. These use flags to show what parts of the world fighters are from.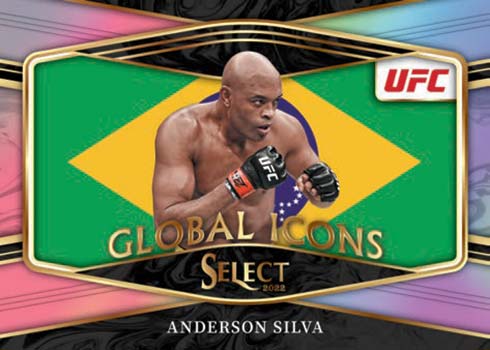 Artistic Selection is one of the product's toughest chase sets.
2022 Panini Select UFC at a glance:
Cards per pack: Hobby – 5, Hobby Hybrid – 6
Packs per box: Hobby – 12, Hobby Hybrid – 4
Boxes per case: Hobby – 12, Hobby Hybrid – 20
Set size: 400 cards
Release date (subject to change): July 1, 2022
Shop for 2022 Panini Select UFC boxes on eBay:
What to expect in a hobby box:
Autographs – 2
Memorabilia Cards – 1
Prizms Parallels – 12
What to expect in a Hobby Hybrid box: