2021 Panini Eminence Football
Even when you get into high-end sports cards, there's a scale. For 2021 Panini Eminence Football, it's the highest-end, going past National Treasures and even Flawless for it's luxury-level checklist.
For starters, no individual card on the product's checklist has more than 10 copies. At minimum, everything also has either an on-card autograph, cut signature, diamonds or bars of platinum, gold or silver embedded in them. Many cards have combinations of these or additional memorabilia.
Hobby boxes come with ten cards, nine of which are autographs.
2021 Panini Eminence Football Checklist Overview
The base set is all autographs with cards topping out at 10 copies each. Parallels include Gold (/5 or less), Green (/3 or less) and Platinum (1/1).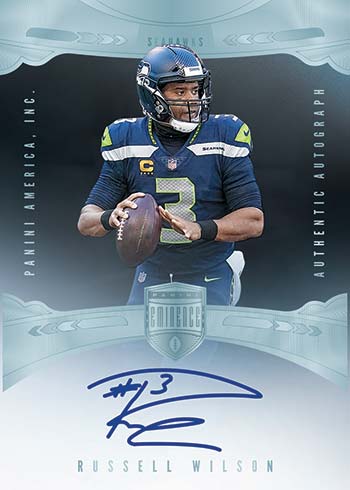 Football's biggest game, the Super Bowl, figures prominently into several of Eminence's insert sets.
For starters, there's Super Bowl Champions precious metal cards that have bars of Silver (/10), Gold (/2) and Platinum (1/1), depending on the version.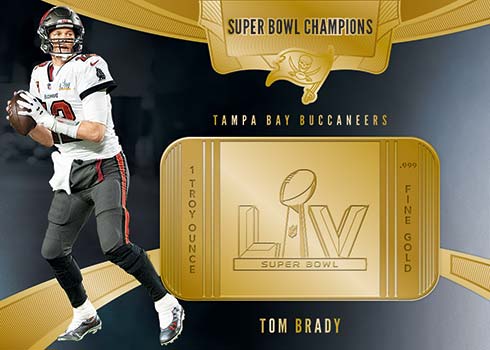 Super Bowl Royalty Signatures take a similar approach only with an autograph as well.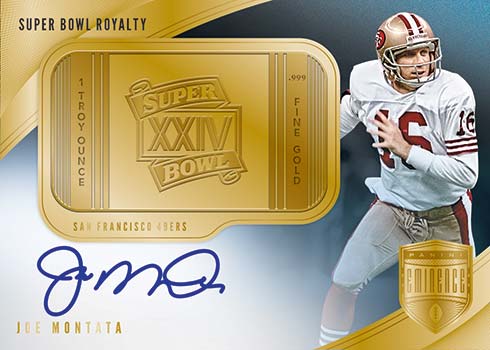 Super Bowl MVP Diamond Signatures pair an autograph from the likes of John Elway, Terry Bradshaw, Emmitt Smith and more with a precious gem. Base versions are numbered to 10 or less with additional Gold (/5 or less), Green (/3 or less) and Platinum (1/1) versions also available.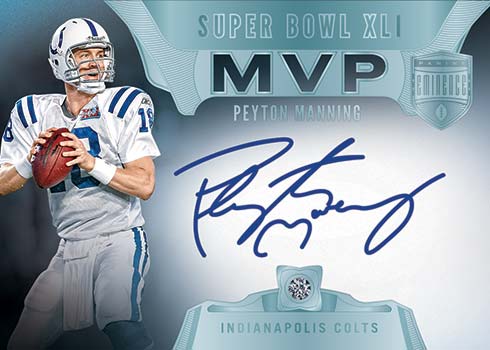 Iconic teammates are paired up on Super Bowl Champions Dual Autographs (/10 or less). Platinum (1/1) is the only parallel for these.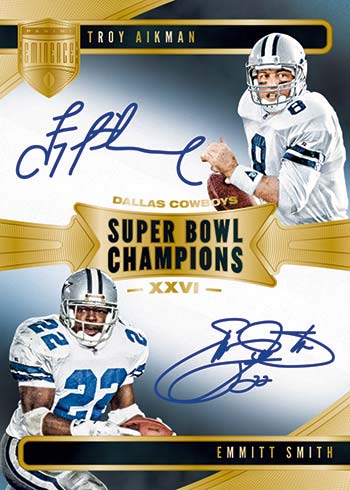 Other inserts highlight other achievements like MVP awards, All-Pro selections and Pro Bowl appearances.
Memorabilia makes their way into a couple of parts of the set. Jumbo Patch Autographs (/10 or less) get the popular combination an Eminence spin. Gold (/5 or less), Green (/3 or less) and Platinum (1/1) parallels join them.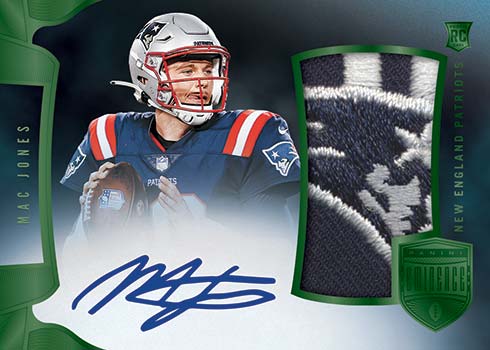 NFL Shield Diamonds Signatures, all of which are one-of-a-kind, have the league's logo, an on-card autograph and four diamonds.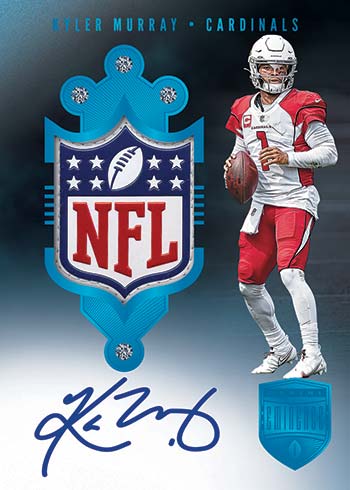 NFL Shield Autographs Silver (/10 or less), Gold (/2) and Platinum (1/1) are another place where precious metal bars compliment autographs.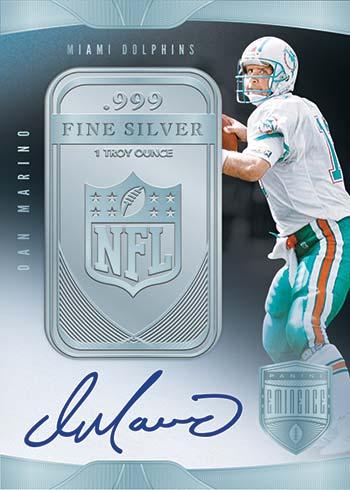 There's also one-of-one Rookie Autographs Platinum Bar.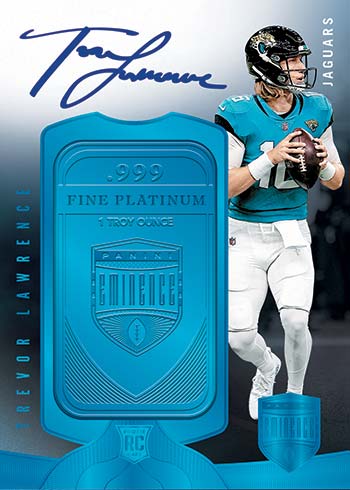 Although this marks Eminence's football debut, the brand has made a couple of basketball appearances, most recently in 2019-20. There was also an Eminence soccer release in 2018.
2021 Panini Eminence Football cards at a glance:
Cards per pack: 10
Packs per box: 1
Set size: 18 cards
Release date: July 29, 2022
What to expect in a hobby box: