2021-22 Upper Deck Series 2 Hockey Hobby Box
2021-22 Upper Deck Series 2 Hockey cards pick up where Series 1 leaves off. That means more base cards, another batch of Young Guns and the expansion of some insert sets. The checklist also adds some new inserts to help give it some distinction and fresh elements.
As has been the case with flagship Upper Deck Hockey for several years, Series 2 has a deep checklist in many ways. However, it's primary focus isn't necessarily on traditional modern hits like autographs and memorabilia. It's more old-school in its approach to sets and RCs, not to mention the line's history as a whole.
2021-22 Upper Deck Series 2 Hockey Checklist Overview
The main structure for Series 2 is no different from what it has been for a long time. The base set is another 250 cards, starting at #251 and ending at #500. The first 200 cards are veterans with the remaining 50 being Young Guns Rookie Cards.
Once again, Young Guns are short prints. At 1:4 packs, or six per hobby box, they're a challenge but not exceptionally rare.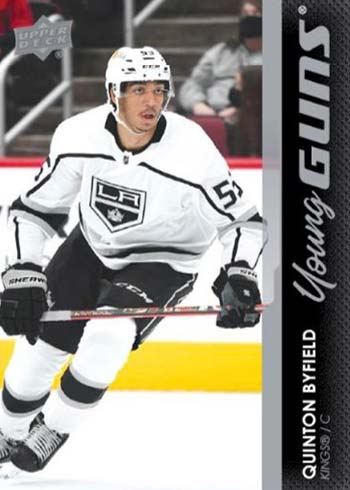 Parallels stick with the familiar. French version are approximately one per hobby box. Hobby-exclusive Clear Cut cards are 1:96 for vets and 1:288 for Young Guns. Exclusives (/100) and High Gloss (/10) versions are also available.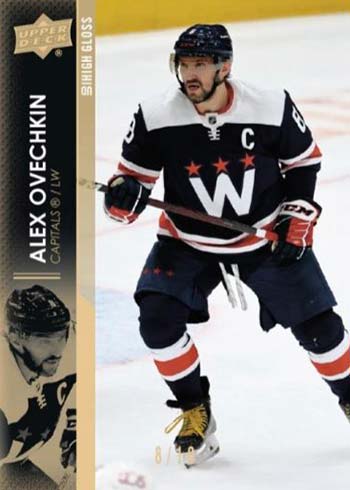 Inserts
UD Canvas is one of several insert sets that grow in Series 2. It's a big expansion, too, adding another 150 cards. Within that, though, are four subsets. Veterans, which take up 90 spots on the checklist, are 1:8 hobby packs. Thirty UD Canvas Young Guns combine to land approximately every other hobby box (1:48 packs). Fifteen High Series Retired cards are tough at 1:192 hobby packs. Finally, Team Canada gets the spotlight on 15 High Series Program of Excellence cards (1:192). UD Canvas Printing Plate parallels are available as well.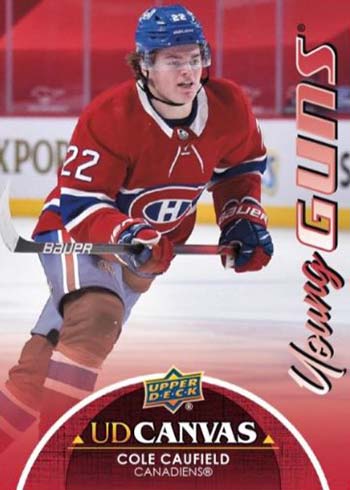 Dazzlers gets another 50-card installment. Blue versions are the most common, landing approximately one per hobby box. Pink parallels are 1:144. Additional parallels are exclusive to other configurations. For example, retail tins have Orange Dazzlers (1:8).
UD Portraits Rookies switches the insert set's focus to the NHL's rookies. Landing in two tiers, the first 30 combine to fall at 1:14 packs while the final ten are short prints at 1:120. These also have Black and White parallels (/99, SP /25).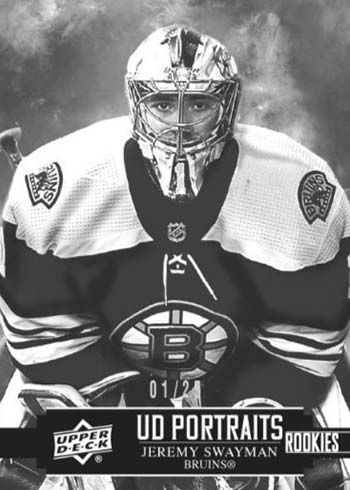 Another continuing set is Honor Roll (1:12), which grows by another 50 cards, mixing rookies and stars. Rainbow (/250) and Gold Rainbow (/25) parallels are also randomly inserted.
Day with the Cup continues to be one of Upper Deck Hockey's toughest inserts. Here, they're 1:1,000 hobby packs, spotlighting Tampa Bay Lightning players.
One insert set not in Series 1 is Fluorescence. Red versions are the most common at 1:144. Parallels include Gold (/150), Blue (/50), Green (/15) and Magenta (/5).
NHL Passages (1:240) is a new acetate insert set. All players on the checklist have logged a minimum of five years in the league. Their transformations are shown with four different photos taken at varying points of their careers.
Rookie Breakouts (/100) is another acetate set.
Memorabilia Cards
For those hunting for memorabilia cards, Rookie Materials are about 1:3 hobby boxes (1:72 packs). Patch parallels have 25 copies each. There are also Rookie Threads Retro Patch cards (/15).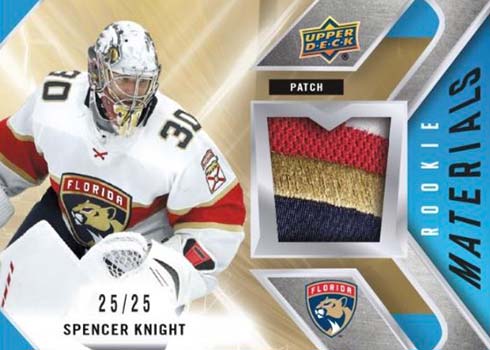 O-Pee-Chee Update
The flagship set isn't the only one expanding in 2021-22 Upper Deck Series 2 Hockey. 2021-22 O-Pee-Chee is as well. Expanding on the set's already large checklist, it's a mix of rookies (1:8) and players on new teams (1:30).
Standard parallels include Blue Border (Rookies – 1:30, Veterans – 1:120) and hobby-exclusive Red Border (Rookies – 1:150, Veterans 1:600).
O-Pee-Chee Update Retro versions (Rookies – 1:15, Veterans 1:60) go with a different design that channels another era. Additional Retro parallels include Neon Green Border (/50) and Black Border (/100).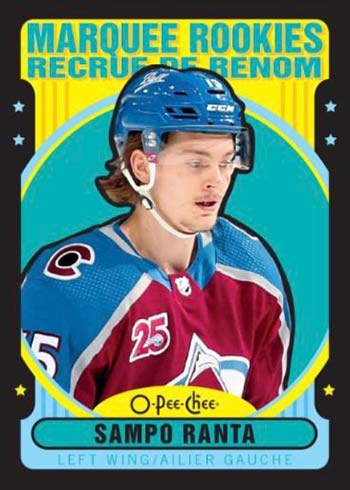 Retail Tins
2021-22 Upper Deck Series 2 Hockey is a product with wide availability at both the hobby and retail levels. This means several pack and box types beyond standard hobby. Among them are retail tins.
This is the only place to find O-Pee-Chee Glossy Rookies. Each tin has a three card bonus pack. Bronze (1:9) and Gold (1:27) parallels round out the chase for these.
2021-22 Upper Deck Series 2 Hockey cards at a glance:
Cards per pack: Hobby – 8, Tins – 8
Packs per box: Hobby – 24, Tins – 8
Boxes per case: Hobby – 12, Tins – 12
Set size: 250 cards
Release date: June 15, 2022
What to expect in a hobby box:
Clear Cut, Fluorescence, Rookie Material or Other Premium Cards – 1 Total
Dazzlers Blue – 1
Honor Roll – 2
O-Pee-Chee Update – 4
O-Pee-Chee Update Retro – 2
OPC Update Parallels – 2
UD Canvas – 4
UD Portraits – 2
French Parallels – 1
Young Guns Rookie Cards – 6