2021 Leaf Metal Pop Century
2021 Leaf Metal Pop Century Checklist Overview
Autographs take on a chromium approach, lending a level of shine to every card. It also means lots of colorful parallels. Crystal backgrounds can also be found.
Base Autographs are a catch-all bringing just about every signer on the checklist together under the single umbrella.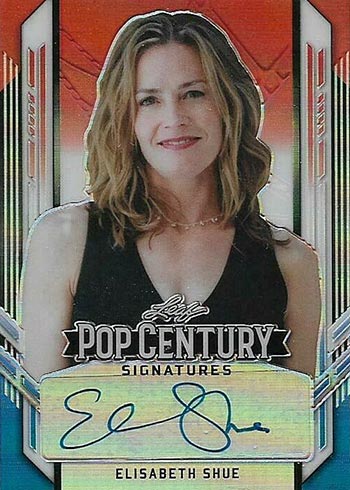 Several additional insert themes add further signatures. Leading Men and Stunning Starlets look at male and female actresses. Heartbreakers returns with more leading ladies. Comedians get the spotlight in Stand-Up Signatures while Classic Roles and Starring Roles act as reminders of actors' famous parts.
Each year, Pop Century typically marks the autograph card debuts of several celebrities. 2021 is no different. Action legend Chuck Norris, Oscar-winners Jane Fonda and Kim Basinger, Ray Liotta and Kiefer Sutherland are among the first-time headliners this time. Harrison Ford, Ben Affleck, Sylvester Stallone, Emilia Clarke and John Travolta are some of the other big names.
Since the last Pop Century release, Leaf acquired the Pro Set brand. Here, that takes the form of Pro Set SuperStars Autographs, an updated throwback to the comprehensive music sets of the early '90s. Among the signers are Tone Loc, 6ix9ine, Nelly and Fetty Wap, none of whom have signed before.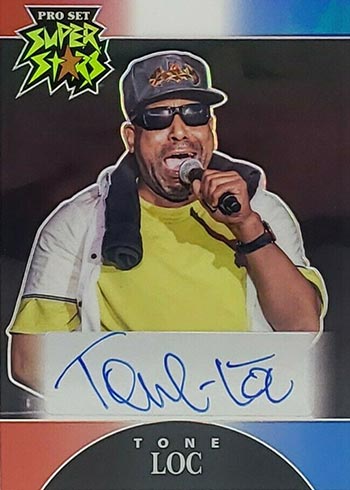 Memorabilia cards with celebrity-worn clothing are also in the set. Superstar Swatches have jumbo pieces. There is also a variety of multi-swatch sets.
Cut Signatures are also randomly inserted.
2021 Leaf Metal Pop Century at a glance:
Cards per pack: 4
Packs per box: 1
Boxes per case: 12